Phil Mickelson has spent 26 years as a Top-50 ranked golfer in the world, including over 700 weeks in the Top 10. He is one of only eight players in history to win over 40 tournaments and five majors. Well-loved, opinionated, spicy, iconic, and generous, Phil loves coffee.
26
years as a top-50 ranked golfer in the world
700
weeks in the Top 10 of the Official World Golf Rankings
The People's Champion
Phil is one of the most accomplished golfers in the history of the game. A five time major champion, Phil has been playing professionally since 1992 and is a member of the World Golf Hall of Fame. He's also an entrepreneur, a philanthropist, and a coffee lover.
Phil has 44 career PGA TOUR wins, ranking him 9th of all time, and is one of only 12 players in the history of golf to win three of the four majors. He is also the only player in the sport's history to spend over 25 years inside the top 50 of the Official World Golf Rankings, and the only American player to represent the United States in 12 Presidents Cups and 12 Ryder Cups.
Before playing professionally, Phil was a three-time NCAA Champion at Arizona State. In 1991, Phil won the Northern Telecom Open, which was the last time an amateur claimed a victory on the PGA TOUR.
Like Dave, Phil has a deep commitment to education and giving back to the community. In 2004 he and his wife Amy founded the Phil and Amy Mickelson Foundation, a charitable organization committed to supporting youth, family and veterans through a range of educational initiatives. Phil also founded Birdies for the Brave, the PGA Tour's official national military outreach initiative, which provides funding for military support organizations including the Special Operations Warrior Foundation and Homes for Our Troops.
Unlike Dave, Phil likes his coffee complicated. He blends two single-serve pods with two sachets of The Good Stuff, one teaspoon of Manuka Honey, a pinch of sea salt and a dose of unsweetened almond milk.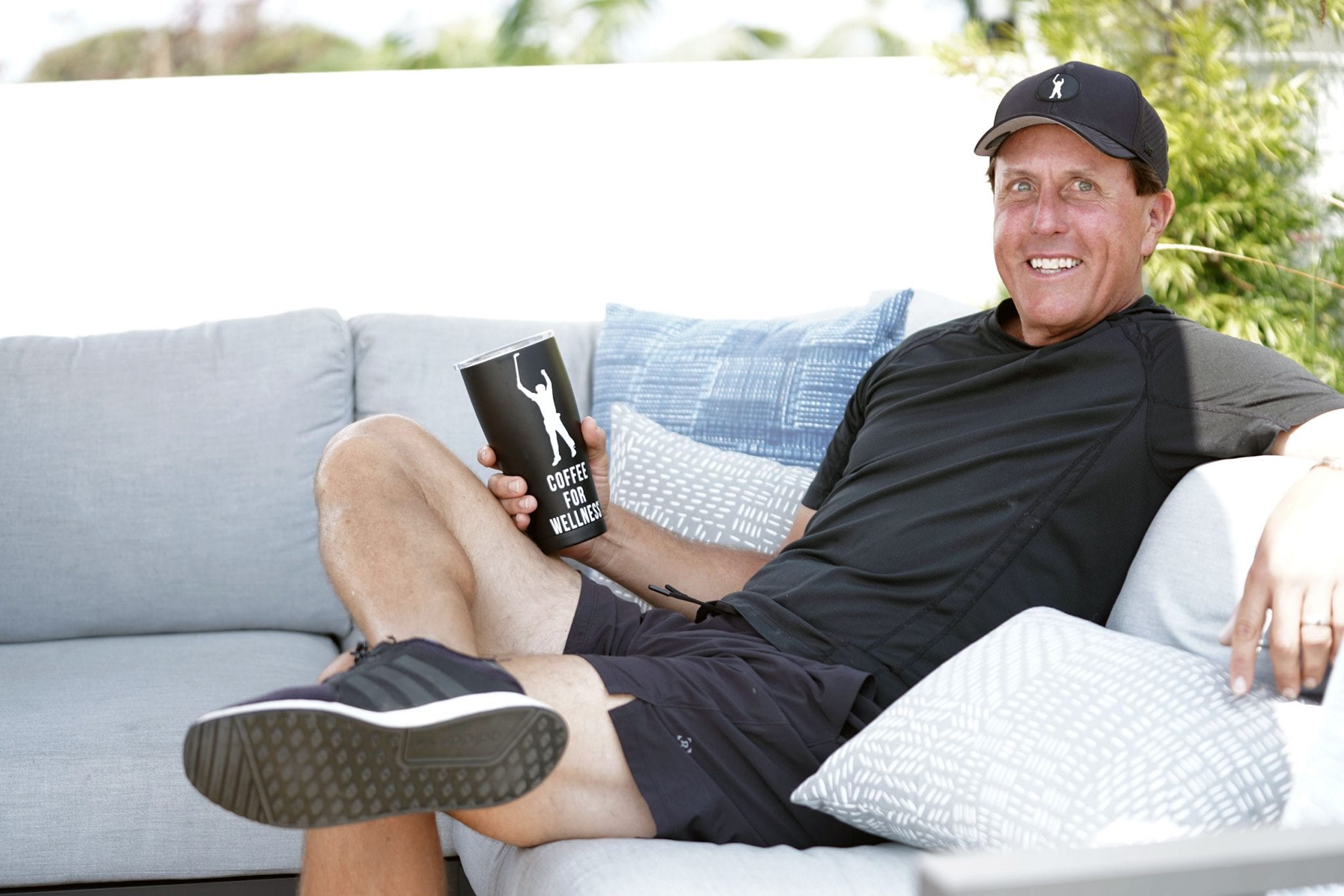 Phil's co-founder Dave Phillips is a world renowned performance coach and the cofounder of TPI, the largest golf, health and fitness organization in the industry. Dave also loves coffee.